Did you know?
The organisation was set up in 1957 as a response to the changing values and concerns of the post-war era, at a time of rapid changes in product markets and consumer behaviour - and a corresponding growth in sharp trading practices. To combat this, Michael Young, research director for the Labour Party, proposed setting up a 'Consumer Advisory Service' to be considered for the party's 1950 manifesto, only to be rejected by Harold Wilson.

Encouraged by the efforts of Dorothy and Ray Goodman in the United States, Young continued to push the idea and in October 1957 the first Which? magazine was published from a converted garage in Bethnal Green. Its central aim was to improve the standard of goods and services available to the public in the UK.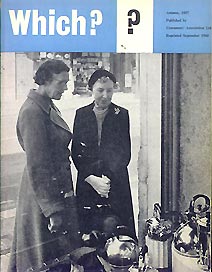 By 1959, membership had reached 150,000 and a membership services office in Hertford. In 1960, Which? helped to found the International Organisation of Consumer Unions, later Consumers International. In 1962, coverage expanded with the launch of the first quarterly Which? car supplement, which became Motoring Which? in 1965, followed by Money Which? in 1968.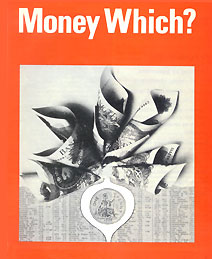 In 1970, Which? bought a set of buildings in Harpenden, Hertfordshire, to set up labs to test products including domestic appliances, DIY equipment, and consumer electronics. Previously, the work had been contracted out. The 1970s saw Which? taking a greater campaigning role, and it began to adopt a more aggressive stance on issues such as lead poisoning and aircraft noise. The organisation also dabbled in high street consumer advice centres during the 1970s. There were more than 120 such centres operating in 1977-8, with many of them funded by local councils. The centres closed as funding was withdrawn by the government in 1980 under Margaret Thatcher.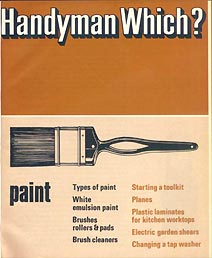 Which? continued campaigning on consumer safety issues, with its car safety test results strengthening calls to force car manufacturers to fit seat belts in all new cars, helping to make it compulsory to Clunk Click Every Trip in 1983. In 1995 Sheila McKechnie was appointed as Director and testing facilities were moved to Milton Keynes where they remained until 2002, when the majority of the Which? testing activities were contracted out.
Sheila McKechnie is widely acknowledged to have transformed the organisation into a powerful pressure group that industry and government ignored at their peril. Her successes included bringing down car prices, getting justice for people mis-sold endowment mortgages, the setting up of the Food Standards Agency and the creation of the Which? Online ISP and forum.
It's perhaps difficult for us, at a time when everyone has immediate and easy access to the internet and numerous social networking sites, to fully comprehend the significance of the CA's bold move at that time. Creating its own ISP was indeed risky, at a time when many were going to the wall as a consequence of slow access speeds (average 28kb per second) and exorbitant call charges. But the CA did more: they established the first forum whereby members of a large organisation could discuss and debate directly with the leaders of that organisation and they did so with a clear and unambiguous remit. "The power of the Which? Online community lies with its members. You have the knowledge and experience from which others can benefit." was how the CA's membership was invited to take part in a daring social experiment, and the response was not only enthusiastic but wholehearted, from both partners in the enterprise.
McKechnie's passionate public persona was always backed up by evidence and logic. Coupled with her height, booming voice, and at times a quite bawdy humour, she was indeed unique.
For many, these qualities were only enhanced by the contradictions within her. The anti-establishment campaigner proud to be a Dame. The ardent feminist revelling in the nickname Legs McKechnie. Quick to pick a fight with an external adversary, but troubled by any conflict within the organisation. And, of course, the health campaigner who wouldn't stop smoking.
She inspired huge commitment and affection among staff. The researchers and policy analysts respected her command of a brief and her devastating ability to argue. People loved her for enjoying a cigarette and gossip in the rain with them.
But there were problems. From 2002 all product testing was outsourced and the in-house facility was given away (with a £156,000 sweetener). Sheila McKechnie moved Which? away from product testing towards being a more commercial model which not only caused the run down of the laboratory but the loss of some hundreds of thousands of pounds through ill-planned ventures such as Carbusters.
Her untimely death was quickly followed by the appointment of Peter Vicary-Smith, the initial acts of whose tenure saw the loss of almost all the departmental heads involved in the ground breaking onoline forum. From there the writing was on the wall.
The institution is now largely run by Which? Ltd., whose members are either seconded from the Council or - more usually - co-opted directly. This is the cvurrent list of members and their careers and affiliations:
The Which? Ltd. Board

Chairman: Mike Clasper
Other members: Claudia Arney, Patrick Barwise, Jacques Cadranel, Chris Gardner, Andrew Mullins, Peter Vicary-Smith, Kevin Wall and Tony Ward
Mike Clasper, Chairman

Mike joined the Board in July 2008. He is currently the Chairman of Coats plc, and Guinness Peat plc, and a non-executive director of Serco Group plc. He was Non-executive Chairman of HM Revenue & Customs for four years, ending in August 2012.
His executive career spans Procter & Gamble, BAA PLC and Terra Firma.
    1974 Graduate Trainee of British Rail
    1978 Graduate Trainee, Brand Manager and then Associate Advertising Manager, Procter & Gamble, UK
    1985 Advertising Director, Procter & Gamble, UK
    1989 General Manager, Procter & Gamble, Holland
    1991 Vice President and Managing Director, Procter & Gamble, UK/Eire
    1995 Regional Vice President, Procter & Gamble, European Fabric and Homecare
    1998 President, Procter & Gamble, European Fabric and Homecare
    1999 President, Procter & Gamble, Global Home Care and New Business Development, Brussels
    2001 Deputy Chief Executive, LHR Airports Ltd
    2003 Group Chief Executive Officer, LHR Airports Ltd
    2006 Operational Managing Director, Terra Firma Capital Partners Ltd
    2008 - 2012 Chairman, HM Revenue and Customs
    2013 Non-Executive Chairman, Coats plc
    2014 Chairman of Guinness Peat Group plc
Claudia Arney
Appointed to the Board in March 2011. She is currently a director of a number of companies, including Halfords Group PLC. Previously she worked at EMAP as Group Managing Director, Media, Public Sector and Digital. From 2006 to 2008 she was at HM Treasury as Director, Enterprise and Growth Unit, responsible for many of the policy issues which affect business including competition, regulation and productivity. From 2001 to 2006 Claudia worked at Goldman Sachs as Global Director of Product Development, Investment Research Division, and was Executive Director, Equities Division, from 2001 to 2005.
Non-Executive Director Halfords
January 2011 – Present (3 years 8 months)

TelecityGroup
February 2013 – Present (1 year 7 months)
Chair Public Data Group
June 2012 – Present (2 years 3 months)
Advisory Board Member Shareholder Executive
March 2008 – Present (6 years 6 months)
Which?
March 2011 – Present (3 years 6 months) Huawei Advisory Board Member
Huawei
September 2011 – July 2014 (2 years 11 months)
Transport for London Non-Executive Director
January 2008 – July 2012 (4 years 7 months)
Doctors.net.uk Non-Executive Director
January 2011 – September 2011 (9 months)
Emap Group Managing Director, Digital
July 2008 – November 2010 (2 years 5 months)
Director, Enterprise and Growth Unit HM Treasury
April 2006 – April 2008 (2 years 1 month)
Goldman Sachs
Director, Digital Products and Services (Equities and Research)
March 2001 – April 2006 (5 years 2 months)
Chief Executive Officer TheStreet.com
September 1999 – March 2001 (1 year 7 months)
Financial Times Product Development Director, FT.com
January 1998 – September 1999 (1 year 9 months)
Strategy & Development Executive Pearson PLC
1994 – 1998 (4 years)
McKinsey & Company Business Analyst
1992 – 1994 (2 years)
Patrick Barwise
Patrick was co-opted to the Council in January 2006, having previously served on it from 1995 to 2001, including three years as Deputy Chairman. He is emeritus professor of management and marketing at London Business School, which he joined in 1976 after an early career in IBM.
He has held a range of management roles at the School and published and consulted on a wide range of topics in management, marketing and the media. Patrick is a Council member of the Investment Committee.
Jacques Cadranel
After qualifying with Price Waterhouse Coopers, having worked in strategic consultancy and insolvency, Jacques spent 20 years in a variety of commercially focused finance roles, from large multinationals (Thomson Reuters, Readers Digest, Rio Tinto) to start-ups (Utilities Exchange and Carbon Markets).
With experience ranging from hands on operational activities to extensive Mergers and Acquisition achievements, growing and developing subscription based business has formed a cornerstone of Jacques' career - so coming to Which? as Group Finance Director was an ideal move.
Chris Gardner
Chris has been the Commercial Director at Which? since June 2007. Prior to this, he was Marketing Director for more than two years. Early in his career, Chris worked as a trader on the floor of the Stock Exchange, and as a strategy consultant. Before joining Which?, Chris was an independent marketing consultant for a couple of years, Marketing Director at Cancer Research UK, Deputy Director of Fundraising and Communications at Imperial Cancer Research Fund, and worked in a number of marketing roles at Oxfam.
Andrew Mullins
Andrew was appointed to the Board in March 2011. He is currently Managing Director of the London Evening Standard, The Independent and i newspapers - he heads up the management of Alexander Lebedev's UK newspaper operations and reports into the Board of the two papers. He was Managing Director of the Evening Standard from 2007 to May 2010. Prior to that he was Marketing Director and General Manager at news International (The Times and Sunday Times 2001-2007). From 1995 to 2001 he held various roles at Diageo, including Managing Director of UDV Amsterdam, and from 1986 to 1995 he was Marketing manager for UK detergents at Unilever where he fulfilled a number of key marketing roles across the full portfolio of Lever Brothers brands in the UK and Italy.
Peter Vicary-Smith,  Chief Executive of Which?
Peter took over as Chief Executive of Which? in September 2004 after nearly eight years working as Director of Fundraising and Communications at what is now Cancer Research UK. He had started at the Imperial Cancer Research Fund and our merger with Cancer Research Campaign was the largest ever merger in the voluntary sector.
Before that, as Head of Appeals, Peter was responsible for all central fundraising at Oxfam, which had been his first job in the charity sector after a distinctly commercial start to his career. Straight from university, Peter worked in marketing for Procter & Gamble and Mars before moving to the management consultancy, McKinsey.
Kevin Wall
Kevin joined the Board on 1 March 2010. He is a Managing Director and Head of Corporate Finance, EMEA at Barclays Capital, based in London. He is responsible for the industry and geographic teams that cover Barclays Capital's corporate clients in the EMEA region. Kevin joined the Barclays Group in 1981. He has held roles in Corporate Banking, Project Finance and Foreign Exchange in the UK, US and Australia, followed by London-based management roles in Strategic Planning and Human Resources. This was followed by a series of investment banking roles in Asia. He returned to London in 2000.
Kevin is also Chairman of the Barclays Capital Charities Committee. He has a BSc (Hons) in Accounting and Financial Analysis from Warwick University.
Tony Ward
Tony joined the Board on 1 July 2012, having been first co-opted to the Council on 1 September 2011.
He has held a number of non-executive Director appointments and was most recently employed at BAA PLC 1997-2007 as Services Director responsible for IT, Airside Operations and Health and Safety. Prior to that he was Group Human Resources Director there and Chairman of the Pension Fund Trustee Board, until 2007.
Prior to BAA he worked for Kingfisher PLC as Group Human Resources Director (1992- 1997).
 
Chairman of the Group Audit Committee
Nick Castro
Nick Castro, a chartered accountant, joined the PPI board in January ,2010. Prior to that, he was Group Finance Director of Guardian Media Group plc, publisher of The Guardian and The Observer in print and online. Additionally the Group had interests in magazine publishing, conferences and exhibitions, radio stations and property management. Before joining Guardian Media Group in 1998, Nick was Group Finance Director of the ITV franchise for the north and north east, Yorkshire-Tyne Tees Television Holdings plc. Prior to that, he was a partner in the Corporate Recovery practice of KPMG in London.
Home - Who we are - Things you might not know about Which? - the Forum - The Great Experiment - A history of the CA forum - Information Control - The present - Links